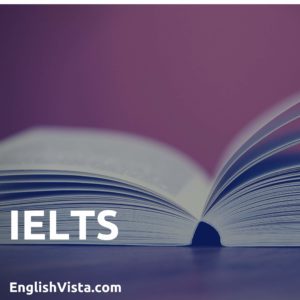 Many people have heard of IELTS, and they know that it is an important test for access to many English speaking countries around the world. But many people aren't quite sure exactly what it entails, where it came from and why it is so important.
Let us help you to fill in the blanks! In the section below, you will find the answers to common questions asked about IELTS.
What does IELTS stand for?
IELTS stands for 'International English Language Testing System'.
What does IELTS test?
IELTS tests English language proficiency. It is designed for non-native English speakers to prove their level of ability in the English language in reading, writing, speaking and listening.
Who is IELTS for?
IELTS is generally for people who want to live, work or study abroad. If you are looking to migrate to an English speaking country, immigration often requires applicants to take the IELTS tests and achieve a specific score. Likewise, many universities will also require international students to take the IELTS tests if they are seeking a degree that is conducted in English.
Why IELTS?
IELTS is an internationally recognised test, accepted by many universities and governments around the world. In fact, IELTS is the most popular test of English proficiency for those looking to study or move abroad. On average, 3 million people take the test globally every year.
How long is my IELTS test score valid for?
IELTS test scores are valid for a period of two years. After this, you will need to retake the test if you require a valid IELTS score.
How many times can a candidate take the IELTS test?
The great news is that there is no limit on how many times you can take the IELTS test. So you can keep working on improving your English and improving your score!
What is a good IELTS score?
The scoring system for IELTS is based on a band system from 0-9. The score from each section (reading, writing, listening, speaking) is combined to form an average score. This average score places the candidate in one of the following bands:
0 = Did not attempt the test
1 = Non-user
2 = Intermittent user
3 = Extremely limited user
4 = Limited user
5 = Modest user
6 = Competent user
7 = Good user
8 = Very good user
9 = Expert user
What is the minimum IELTS score that I should achieve for working or studying abroad?
There is no set score that is universally accepted for applications. All immigration departments and universities in each country have their own rules regarding the required IELTS scores of applicants. For instance, those looking to migrate to New Zealand as an employee of an existing business need to achieve an IELTS score of at least 5, whereas those moving over as a skilled migrant are required to have a minimum IELTS score of 6.5.
It is highly recommended that you check carefully on the immigration/university website of the country you wish to move to before starting your IELTS journey. You need to understand the best path for you to take for immigration purposes and the required IELTS score for that path.